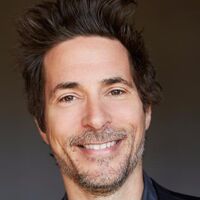 Todd Morse is one of the two members of The Operation M.D.. He has played since the beginning and plays instruments like guitar and keyboards. He is the lead vocalist of The Operation M.D.
Todd have played in H2O for quite some time when he and Cone McCaslin started their side project The Operation M.D..
Ad blocker interference detected!
Wikia is a free-to-use site that makes money from advertising. We have a modified experience for viewers using ad blockers

Wikia is not accessible if you've made further modifications. Remove the custom ad blocker rule(s) and the page will load as expected.