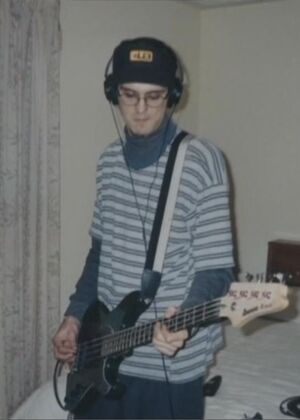 Richard "Twitch" Roy is a former bassist of Sum 41. He played in the band sometime in 1998. He was the fourth person to play bass in Sum 41 after Grant McVittie, Mark McAdam and Mark Spicoluk.
Twitch is the bass player featured in the 1998 demo tape, this also marks the only time Cone McCaslin is not featured in a Sum 41 record.
Ad blocker interference detected!
Wikia is a free-to-use site that makes money from advertising. We have a modified experience for viewers using ad blockers

Wikia is not accessible if you've made further modifications. Remove the custom ad blocker rule(s) and the page will load as expected.